Sasha Johnson, a prominent British Black Lives Matter activist is fighting for her life in the hospital after being shot in the head in London on Sunday morning.
The 27-year-old mother-of-three had faced 'numerous' death threats before the incident in Peckham and is said to be in a critical condition, According to the Taking The Initiative party Facebook page.
The prominent anti-racism activist is a member of the Taking the Initiative Party, which said in a statement: 'It is with great sadness that we inform you that our own Sasha Johnson has sustained a gunshot wound to her head. She is currently hospitalised and in a critical condition. 'The incident happened in the early hours of this morning, following numerous death threats.'
The statement continued: 'Sasha has always been actively fighting for black people and the injustices that surround the black community, as well as being both a member of BLM and a member of Taking the Initiative Party's Executive Leadership Committee. 'Sasha is also a mother of 3 and a strong, powerful voice for our people and our community.' The Oxford graduate, who was an organiser of the Million People March is is described as 'a strong, powerful voice for our people and our community' by the TTIP.
London's Metropolitan Police released a statement saying the shooting occurred near a house in Southwark, in the city's south-east, where a party was taking place.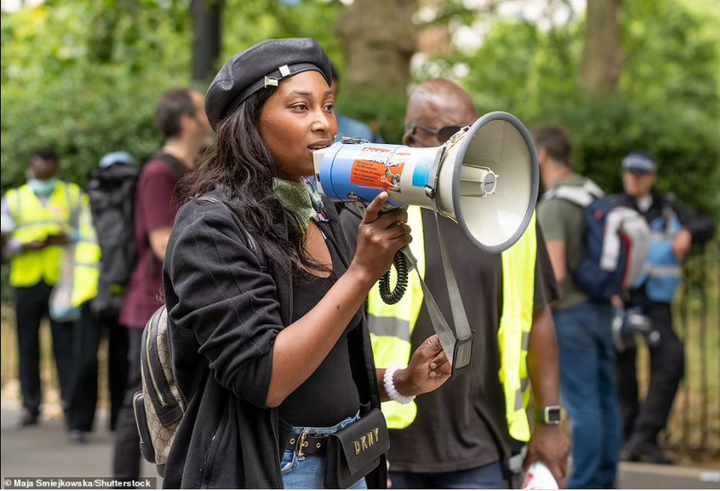 The police said the force's Specialist Crime Command was investigating the incident and that early information showed the shooting to be random.
"While the investigation is at an early stage, there is nothing to suggest that the woman who was shot was the subject of a targeted attack or that she had received any credible threats against her prior to this incident," the statement said.
Detective Chief Inspector Jimi Tele asked people not to speculate about the motive behind the incident.
"This was a shocking incident that has left a young woman with very serious injuries. Our thoughts are with her family who are being provided with support at this terribly difficult time.
"A dedicated team of detectives is working tirelessly to identify the person or persons responsible for this shooting. They are making good progress but they need the public's help." he said
No arrests have so far been made.
BLM UK tweeted in solidarity with the activist yesterday and said they would be holding a vigil outside the hospital in south London on Monday at 3pm.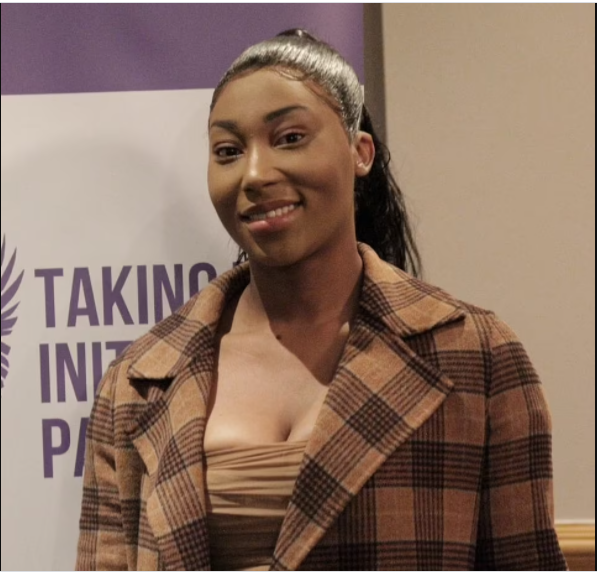 Claudia Webbe, Labour MP for Leicester East, was among those who went online to express 'solidarity' with Ms Johnson, Ms Webbe said: 'We were all out last year for Black Lives Matter. 'I only know her as an activist on these issues of Black Lives Matter. I support Black Lives Matter and therefore support what she was doing. 'As a member of Parliament I stand in full solidarity with the Black Lives Matter movement and I stand with her work in the Black Lives Matter movement.' Ms Johnson works in activism and community support and got a first in social care from Oxford University.