Former US president, Donald Trump on Tuesday May 4, has launched a new communications website, where users can be able post messages that can be shared by others to
Twitter and Facebook account
, sites where he remains banned.
Mr Trump was banned by Twitter and suspended by Facebook and YouTube after the Capitol riots in January.
The former president has since been releasing statements by press release – which the new website will now host.
The platform, "From the Desk of Donald J. Trump" appears on www.DonaldJTrump.com/desk. The platform allows Trump to post comments, images, and videos.
The webpage is referred to as a 'beacon of freedom' in a time of 'lies and silence' in a promotional video, which shows imagery of Mar-a-Lago, where the former president has been living since leaving the White House.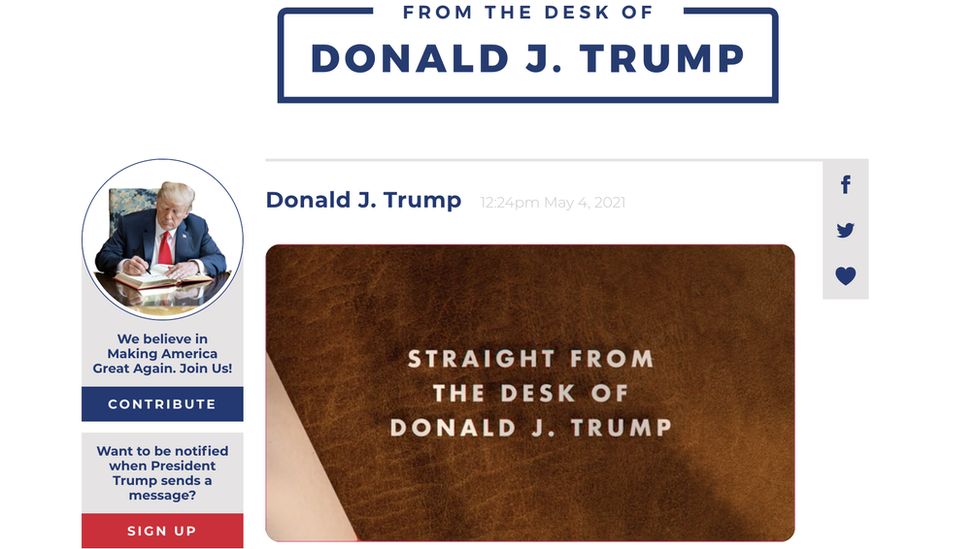 "It is a blog," Kara Swisher, technology columnist for the New York Times told BBC Radio 4's Today programme. "I was like '2002 is calling and it wants its blog back…'
"I don't know what the overall plan is because he does have some very sharp digital advisers. It is just the beginning of his attempts to try to re-establish a louder ability to participate in digital media."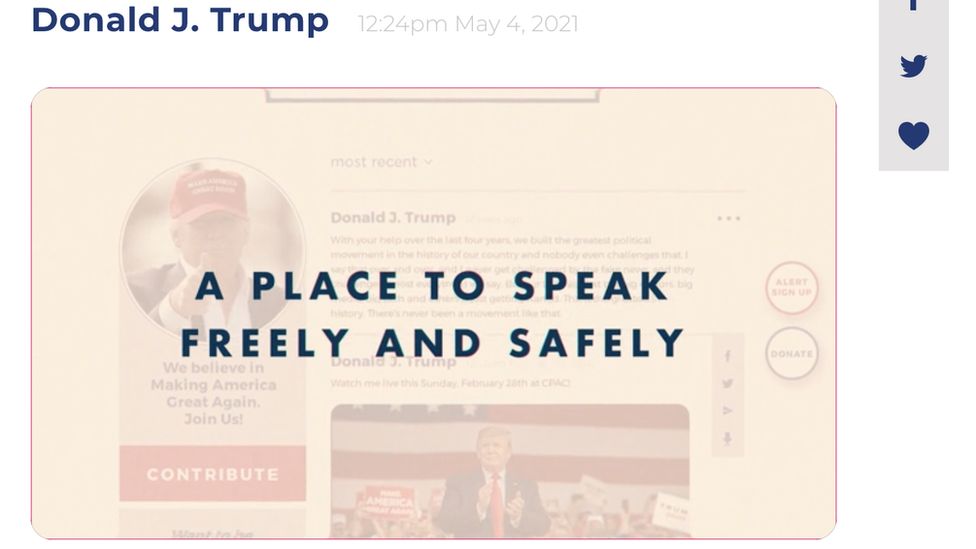 Mr Trump's senior adviser, Jason Miller, had previously said a new social media platform was to be launched. "This new platform is going to be big," he said in March.
But Mr Miller tweeted on Tuesday that the new website was not the social media platform he had previously hyped.
"We'll have additional information coming on that front in the very near future," he said.
The website is reportedly built by Campaign Nucleus, a digital services company created by Mr Trump's former campaign manager Brad Parscale.
The move comes a day before Facebook's Oversight Board decides whether Trump will be permanently banned from Facebook and Instagram.
The Republican politician was barred from a slew of social media platforms following the deadly Jan. 6 storming of the U.S. Capitol by his supporters.